Choosing the right harness for your large dog is a decision that goes beyond fashion and style. It's about ensuring their comfort and safety during walks and activities.
Brace yourselves as we dig into the top 10 dog harnesses for large dogs in 2023. Comfort, safety, and durability – the trifecta that guides our selection process.
Significance of big dog harness
Large dogs, with their strength and size, require special attention when it comes to walking and training. Traditional collars can cause strain on the neck, leading to discomfort and potential health issues.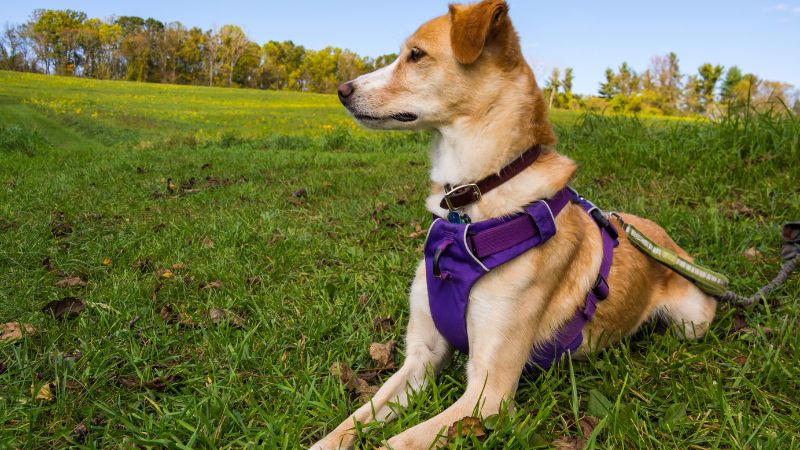 This is where a well-designed harness comes into play. A harness distributes the pressure evenly across the chest and shoulders, offering better control and reducing the risk of injury.
Additionally, for dogs prone to respiratory issues, a harness can be a game-changer, allowing for easier breathing during activities.
The quest for comfort, safety, and unyielding durability
Picture this: your pup, snug in a harness, ready for a day of tail-wagging joy. Our selection process revolves around 3 pivotal factors:
Comfortability
Our chosen harnesses prioritize your furball's well-being. No more fidgeting or discomfort; these harnesses are designed for the ultimate cozy experience.
Safety
Strong as a bear hug! Our picks ensure your pup stays securely in place, eliminating the Houdini-esque escape attempts. Safety first, escapades second.
Durability
From muddy puddles to waterlogged escapades, these harnesses are built to withstand it all. No more worrying about wear and tear; these products are in it for the long haul.
Our Pick: top 10 dog harnesses for big dogs
Choosing the right harness is more than a fashion statement; it's a commitment to your pet's comfort and safety.
1. Frisco big dog harness
This harness not only prevents the dreaded pup-strangulation dance but does it in 100% polyester style. No-slip fasteners, chest straps, and an adjustable belly strap make it the haute couture of doggy harnesses.
For the active dog-about-town, this harness boasts an elastic collar for that unrestricted, red-carpet-worthy neck freedom. It's as durable as your dog is adventurous, standing up to jumps, runs, and even canine soirées.
Built for the power and might of your furry sidekick, this harness not only exudes control but does it fashionably. Crafted from lightweight yet tough neoprene mesh with an adjustable nylon strap, it's strength meets runway.
For the canine jet-setters, the Kurgo harness comes with reinforced bars and steel fittings, offering a level of support that's practically first-class. Compatible with any car seat belt system, it's the harness for dogs who know how to travel in style.
Designed for the comfort connoisseur, this harness flaunts a fleece lining for unrestricted movement. It's like a high-fashion snuggie for your pup, with an ergonomic design that ensures they look as good as they feel.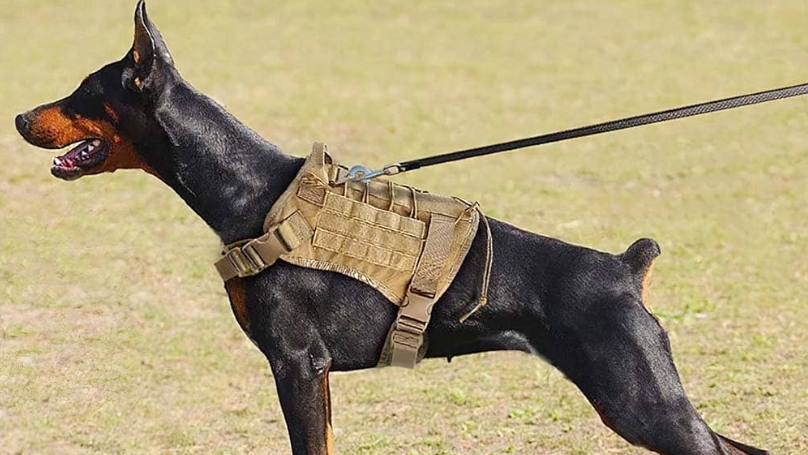 Versatility is the name of the game with this custom-fit harness. It's the perfect choice for active dog owners looking for a reliable and functional harness. Perfect for training and walks, it's designed for durability and features a padded design.
For the cool canines on the block, this harness brings the breeze with its evaporative cooling technology. It's not just fashion; it's function, keeping your dog comfortable and safe during those hot walks.
8. Stash n' dash harness
This harness isn't just about looks; it's about durability. Made from ripstop fabric, it's breathable, durable, and ready for whatever adventure your pup throws at it. The steel fittings and Nifco quick-release buckles add that extra touch of toughness.
9. Anti-pulling y-harness set
Managing your dog's weight and movement just got chic. With durable nylon webbing and an adjustable padded chest strap, this harness keeps your pup sitting pretty without sacrificing style.
Fit for the doggy elite, this harness brings a touch of luxury with its iron D-Ring attachment points. It's designed for the dog who enjoys the finer things in life, offering comfort and durability with a lifetime guarantee.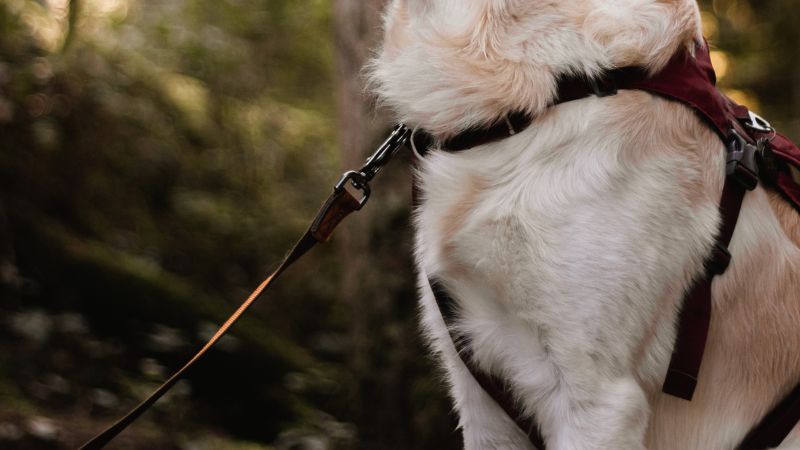 Usage guide and adjustment tips
Selecting the right harness is just the first step; proper usage and adjustment are equally important. Always follow the manufacturer's guidelines for putting on the harness, ensuring a snug but not constricting fit.
Regularly check for signs of wear and tear, and adjust the harness as needed to accommodate your dog's growth or changes in weight. A well-adjusted harness ensures not only comfort but also the effectiveness of control during walks.
Conclusion
Investing in a quality big dog harness is an investment in your dog's well-being. As we've seen, the top 10 harnesses for large dogs in 2023 offer a range of features catering to different needs.
Remember to consider user reviews, follow usage guides, and make adjustments as needed. By doing so, you're not just buying a harness; you're enhancing your large dog's quality of life and the joy you share on your walks together.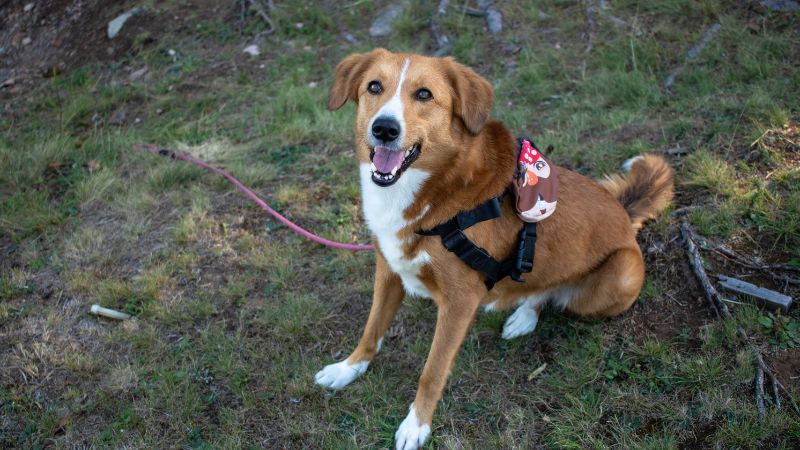 FAQs about big dog harness
Q1: How to choose a big dog harness suitable for dogs?
Consider size, material, and adjustability, and always refer to sizing guides provided by manufacturers. Choose a harness that allows for growth and adjustments.
Q2: Are these harnesses suitable for different breeds of large dogs?
A: Yes, many of these harnesses are designed to be versatile and can be adjusted to fit various large dog breeds. Always check the manufacturer's recommendations.